I bought my C15 in Oakland, California and drove it about 35 nerve-wracking miles to Vallejo, California where I planned to store it temporarily. The greatest cause for concern on the trip was the condition of the trailer, which according to the registration is a 1983 Dilly.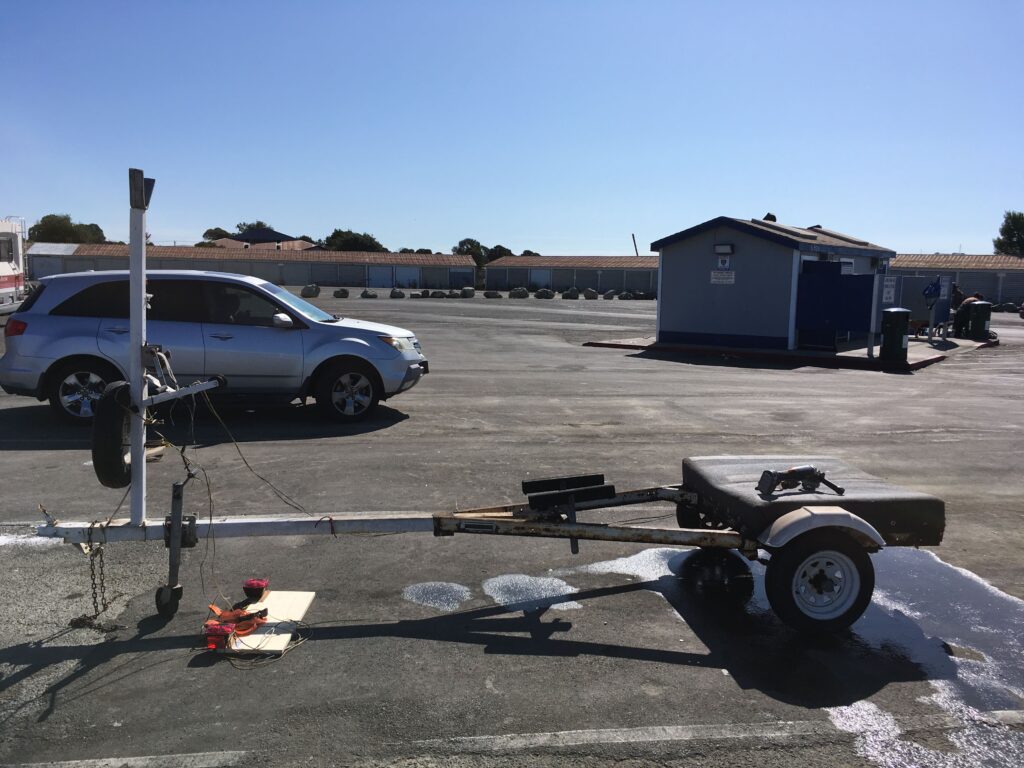 I wanted to clean off all of the surface rust and renew the padding under the cradle on which the boat hull sits.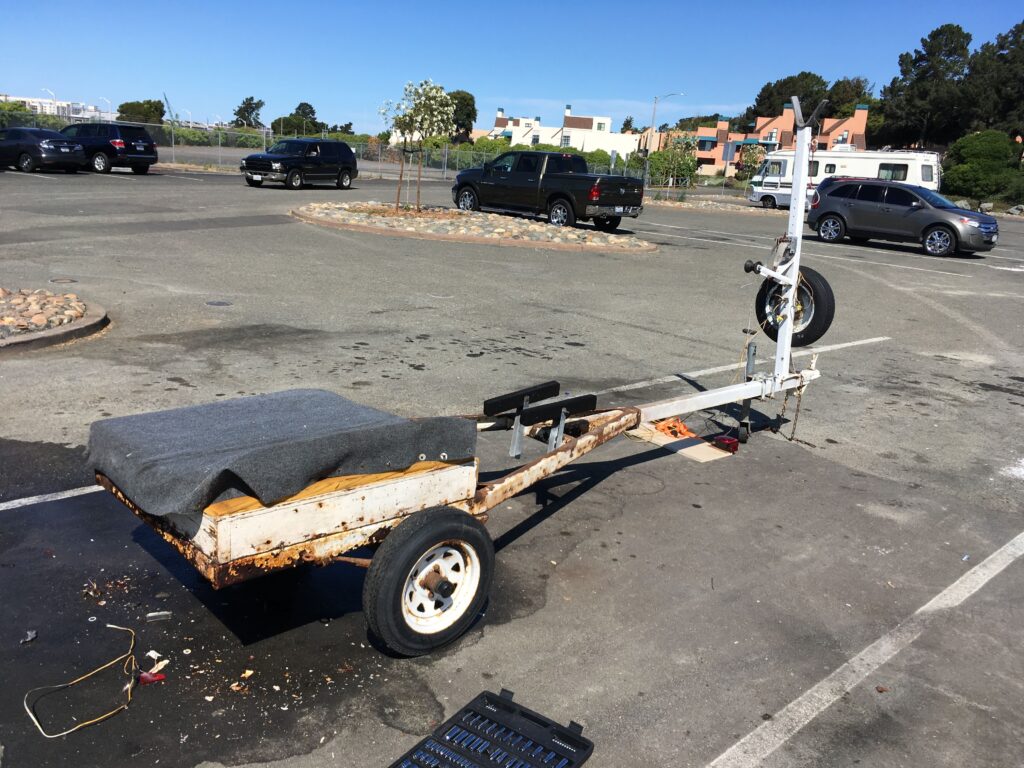 With the carpet removed, I scraped off as much peeling paint as I could with a wire brush attached to my angle grinder. I applied Rust Oleum "Rust Reformer" primer paint to inhibit the recurrence of rust as much as possible.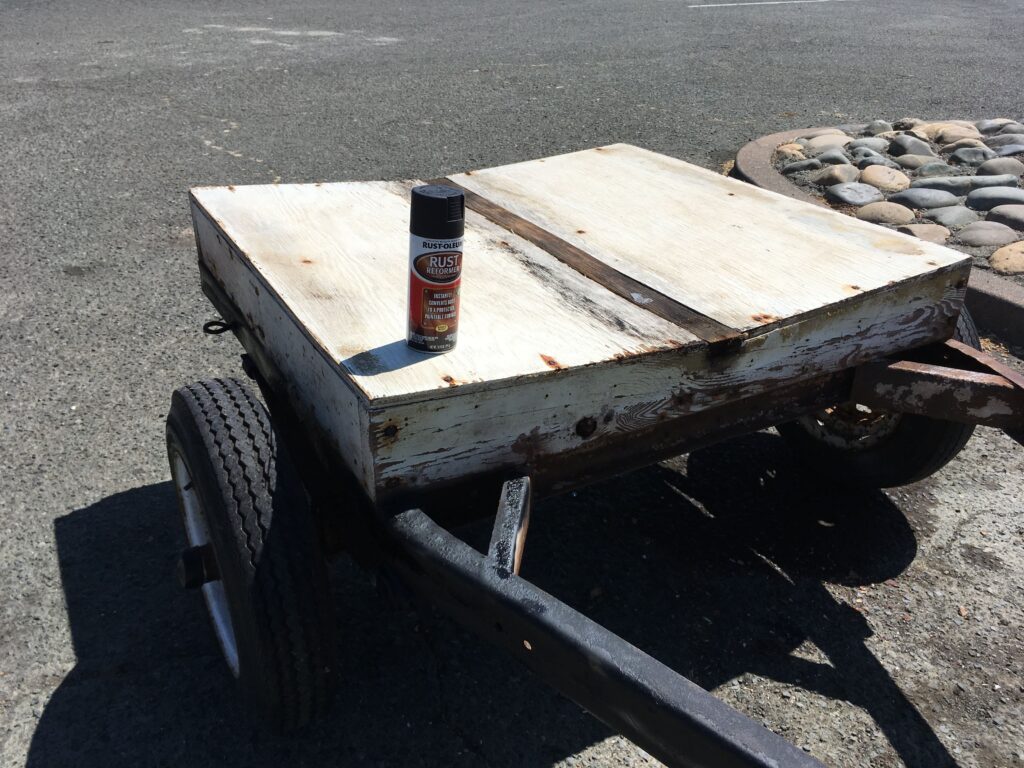 After priming with Rust Inhibitor, I applied a topcoat of Rust Oleum Semi-Gloss Enamel in White.
The next item of concern was the condition of the substantially worn tires, wheels and hubs on the trailer. I measured to find suitable replacements: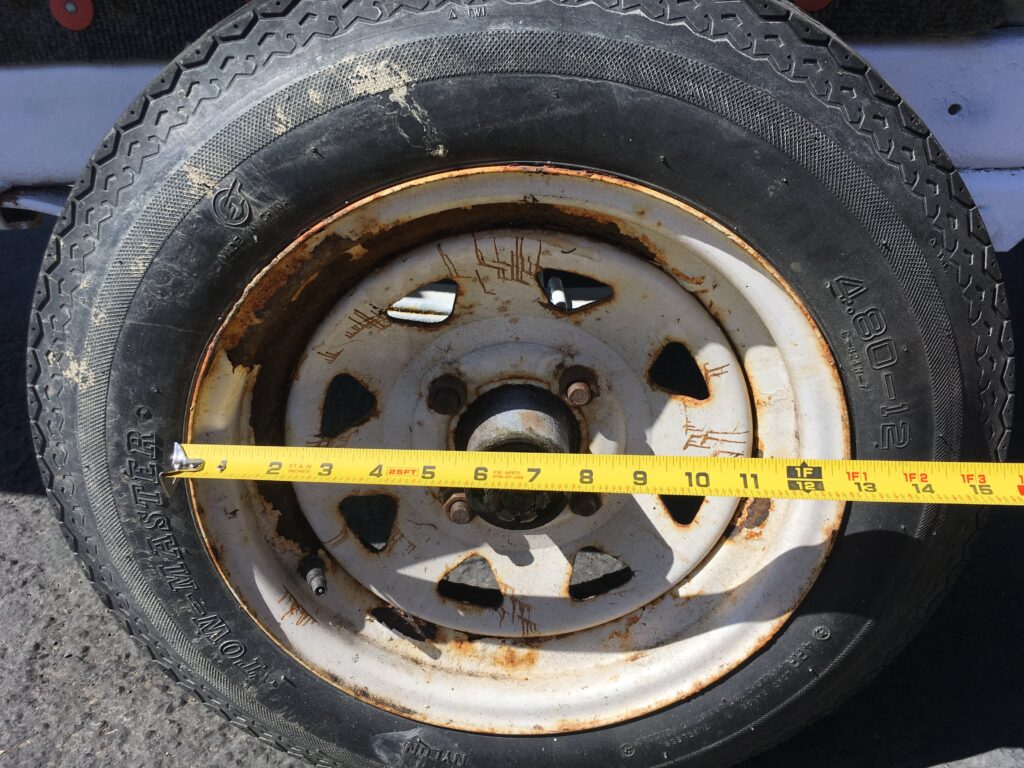 I kept the axle but otherwise replaced all the rolling gear.
New, well greased hubs: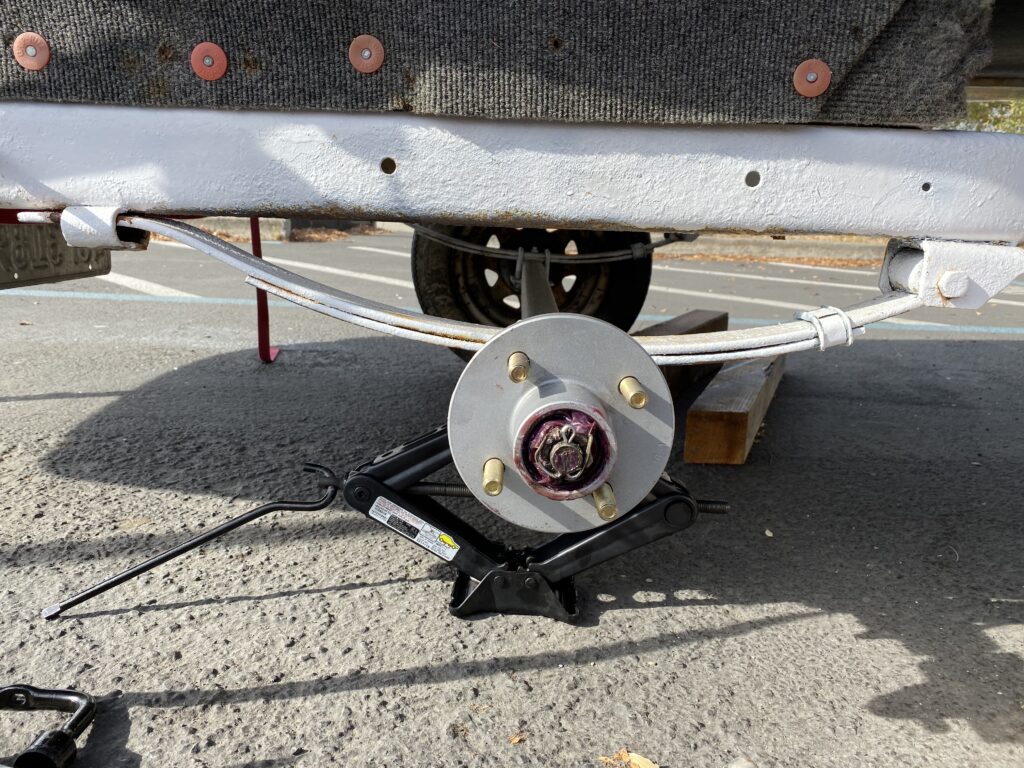 I added new tires and wheels (not shown) to complete the rehab. I hope the little Dilly trailer is good for another 15 years.