My 1990 Ericson 32-200 features a "leatherette" headliner that conceals various wires and the inside portions of deck-mounted hardware such as cleats and winches. To provide access to these wires and connections, the headliner has strategically-placed zippers.
One problem is that nearly all of the original aluminum zipper pulls have corroded and ceased to function. The most difficult/anxiety-inducing step was the removal of the old immobilized metal zipper pulls. I didn't want to damage the plastic zipper teeth in the process of removing the corroded pulls.
With some patience, wiggling, and Star Brite lubricant, I was able to get the pulls removed.
Finished product with new YKK pulls from Outdoor Wilderness Fabrics. $0.19 each. $7 shipping.
YKK Size 5 Coil, in Beige. Voila.
I'm confident now that I can detach the mast from the boat now.
Above my port and starboard settees and below the portlights are a series of shelves. There is another zippable leatherette headliner inside of these shelves. I needed to conceal a new wire for a wind instrument beneath this shelf headliner, so I needed to replace this pull as well.
I'm quite sure that no one had operated the zipper in the headliner since my boat was first splashed in 1990. No pull was visible. I guessed that the pull was hidden behind the cabinet panel on the liquor cabinet side. I started eliminating bung plugs and pulling screws.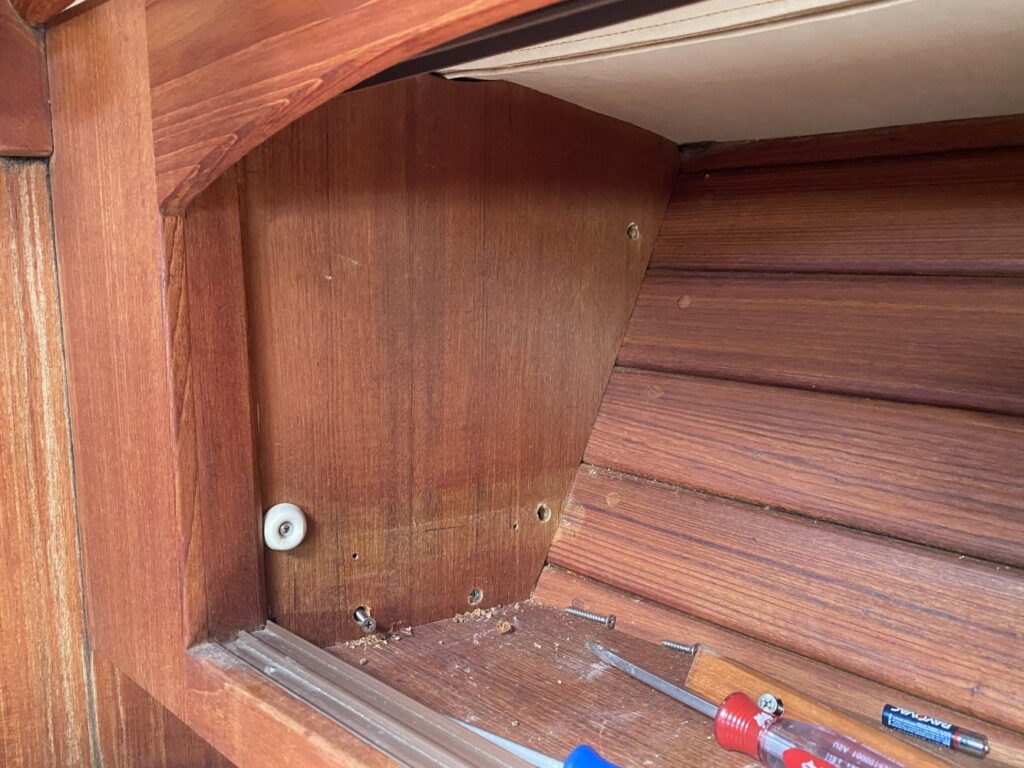 A total of six screws had to come out and after I pulled the panel, lo and behold, I found a thoroughly disintegrated YKK pull: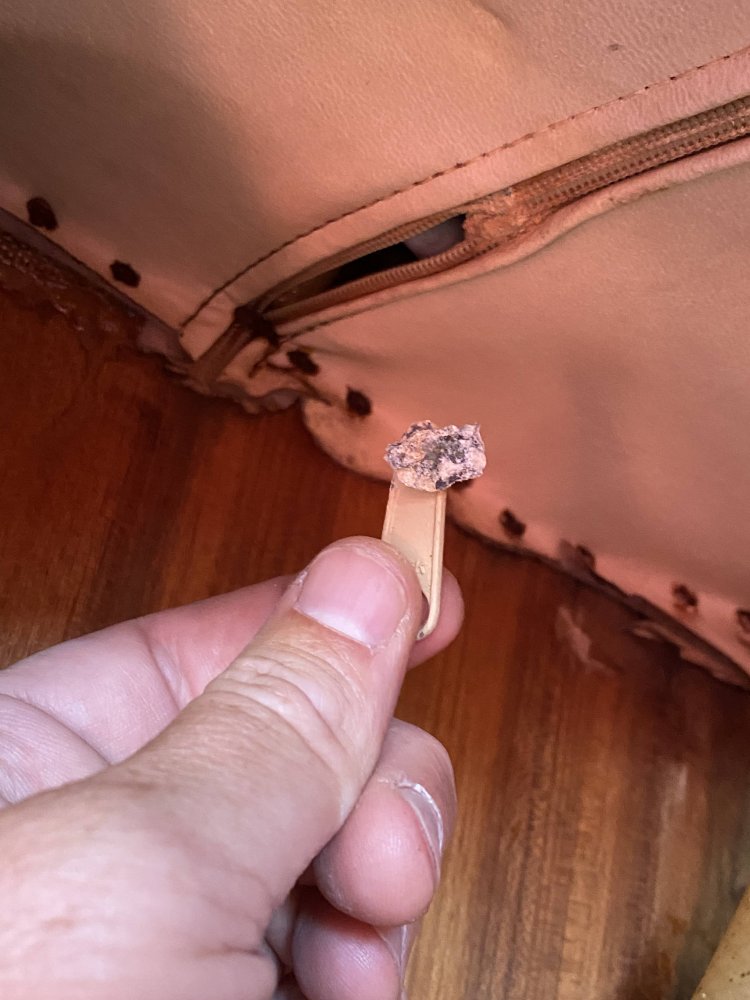 I cut the zipper just inside of the corrosion point of the old pull and slid on a new pull. It took some wiggling and Star Brite zipper lube, but I got the new pull on.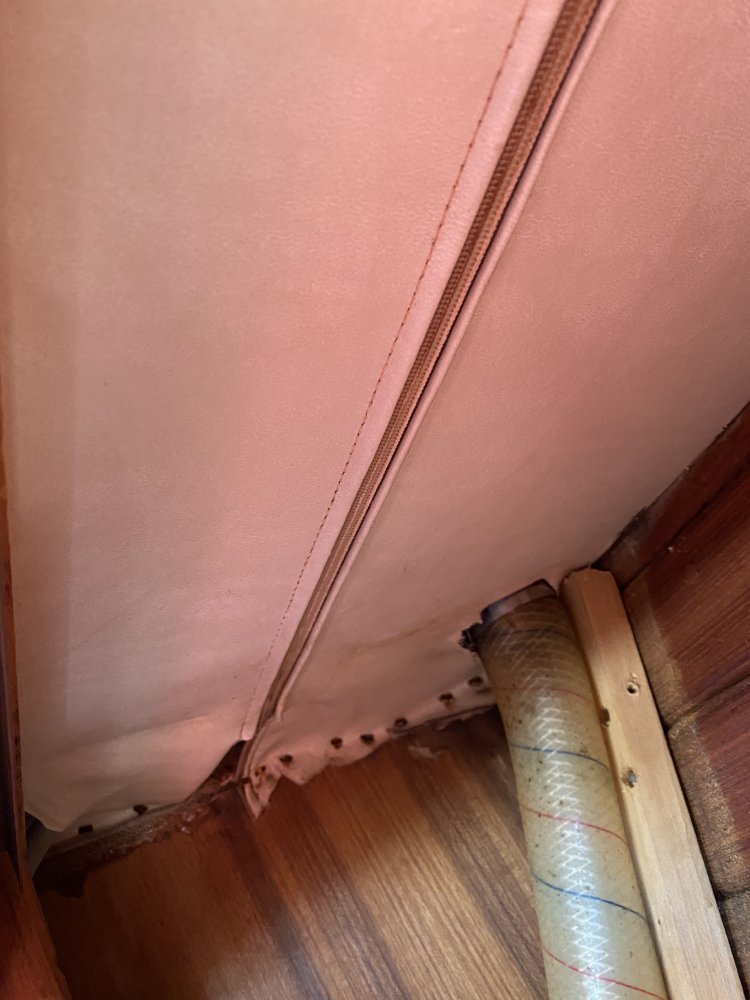 Now, totally operable headliner zipper. The pull travels in the opposite direction now and terminates in the cubby aft, adjacent to my nav station.