Up into the slings she goes.
The underside was not exactly bright red:
Power-washed and placed on a cart:
Can you tell where the straps were for the power-washing?
The sacrificial anodes had been treated like Aztec teenagers before a big battle:
I didn't get a picture of the after (yet) but once I spent 45 minutes with my wire brush wheel on my Ryobi grinder, she was shiny and bronze-y and stainless shafty once again.
Not sure when they will get around to painting the boat.
Shinier. Will apply Pettit "Barnacle Barrier" paint per my boatyard project manager's suggestion.
https://pettitpaint.com/products/underwater-metal-protection/prop-coat-barnacle-barrier/prop-coat-barnacle-barrier/
I spent an hour or so with a wire brush on my cordless angle grinder and was able to clean up the propeller and shaft substantially.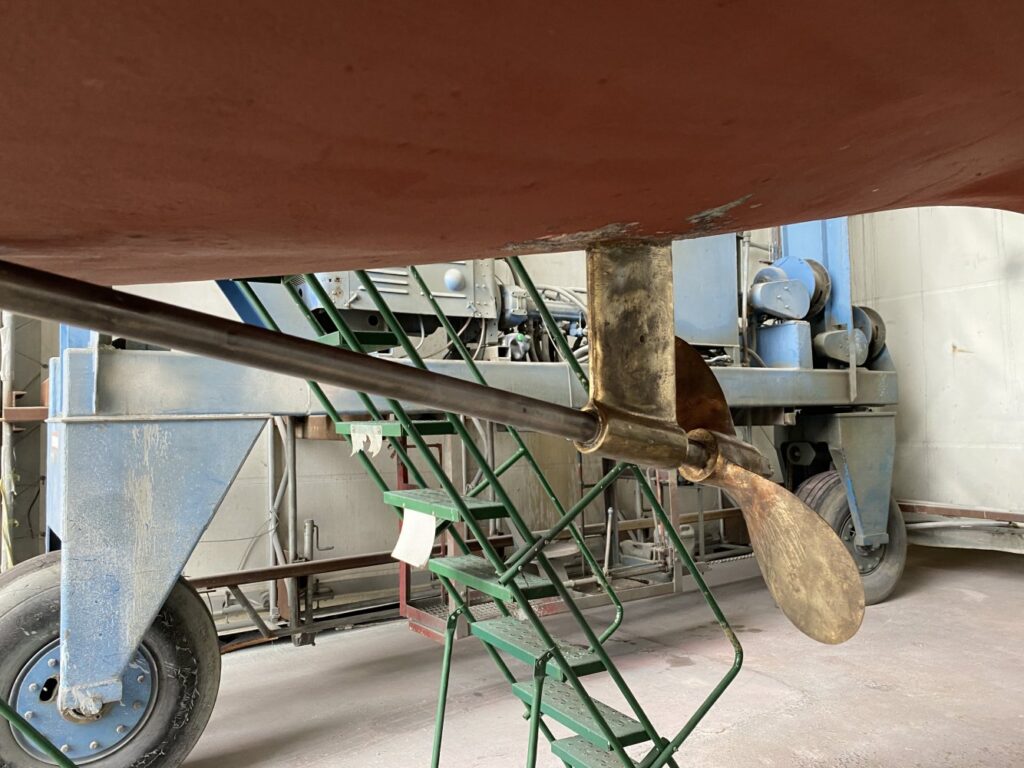 The following day, I painted the exposed metal with the Pettit paint and added zincs.